More important than its standing as a real estate tech center, Seattle is a place where people "understand the inventory-based platform model more than others," Reffkin says.
Amazon played no small role in putting that DNA into the region's tech economy. And yes, Reffkin acknowledges, many of the same people who helped Amazon expand beyond books into everything else would be well-positioned to help Compass, as well.
"Amazon has a truly world-class engineering team," he said, citing the tech giant's work in artificial intelligence and the cloud. "Same with Microsoft. Same with Facebook here, and Google. Those companies were the ones that really drew us here. A lot of big companies have enough people that want to be part of transforming a new industry."
That helps to explain the location of the new center, at 503 Westlake Ave. N., smack in the middle of Amazon's headquarters campus in Seattle's South Lake Union neighborhood. Compass occupies more than 21,000 square feet on three floors of the building, enough room to eventually accommodate 100 engineers and 70 operations staff, according to the company.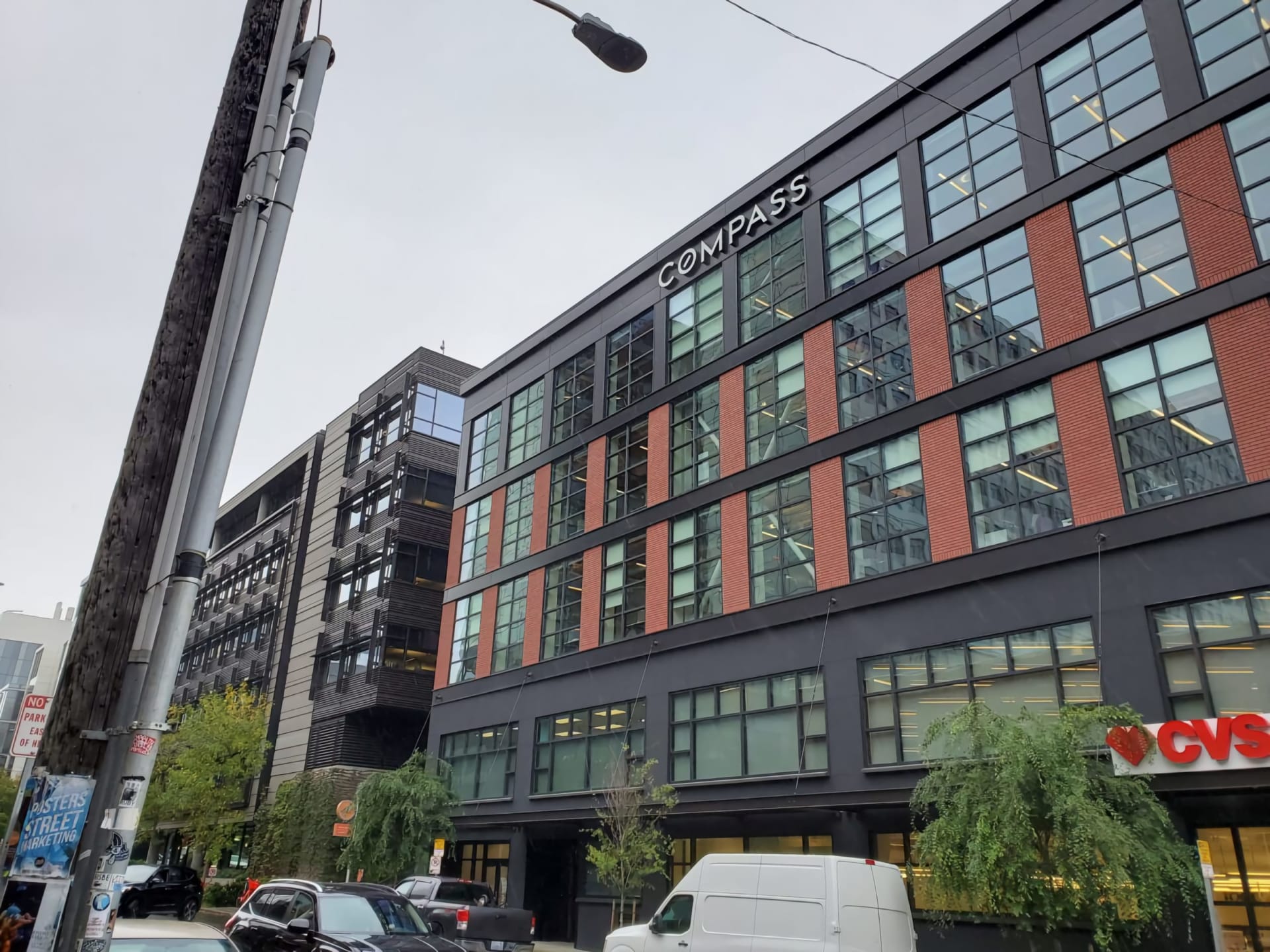 The new Compass real estate business and technology hub in Seattle. (GeekWire Photo / Todd Bishop)

As of this week, Compass has more than 40 engineers working in the space, with an average current tenure of just two months at the company. They're building a platform that the company hopes will bring in more real estate agents and home buyers and sellers, including new features launched this week that use artificial intelligence to recommend homes for buyers to consider.
Reffkin calls it a "collaboration center," because the company has top agents interact with engineers in the office to help shape new features. While the company's New York headquarters helps to inform its approach to high-rise residential real estate, Seattle gives the company an engineering center in a city defined by neighborhoods and an abundance of single-family homes.
The Compass engineering team was previously located in a co-working space in Seattle, but this is its first permanent office. The company has already been mining the region for talent. Joseph Sirosh, an Amazon veteran who previously oversaw artificial intelligence initiatives at Microsoft, joined Compass in December as its CTO. Another former Amazon engineer, Rahul Singh, previously CEO of developer tools startup Distelli, joined Compass in February as vice president of engineering.
The company's regional president in the Seattle office, Paul Peterman, led advertising and technology business initiatives for Facebook out of the social network's Seattle office, before joining Compass earlier this year. He said he was drawn to the new role by the opportunity to disrupt another established industry with new technology.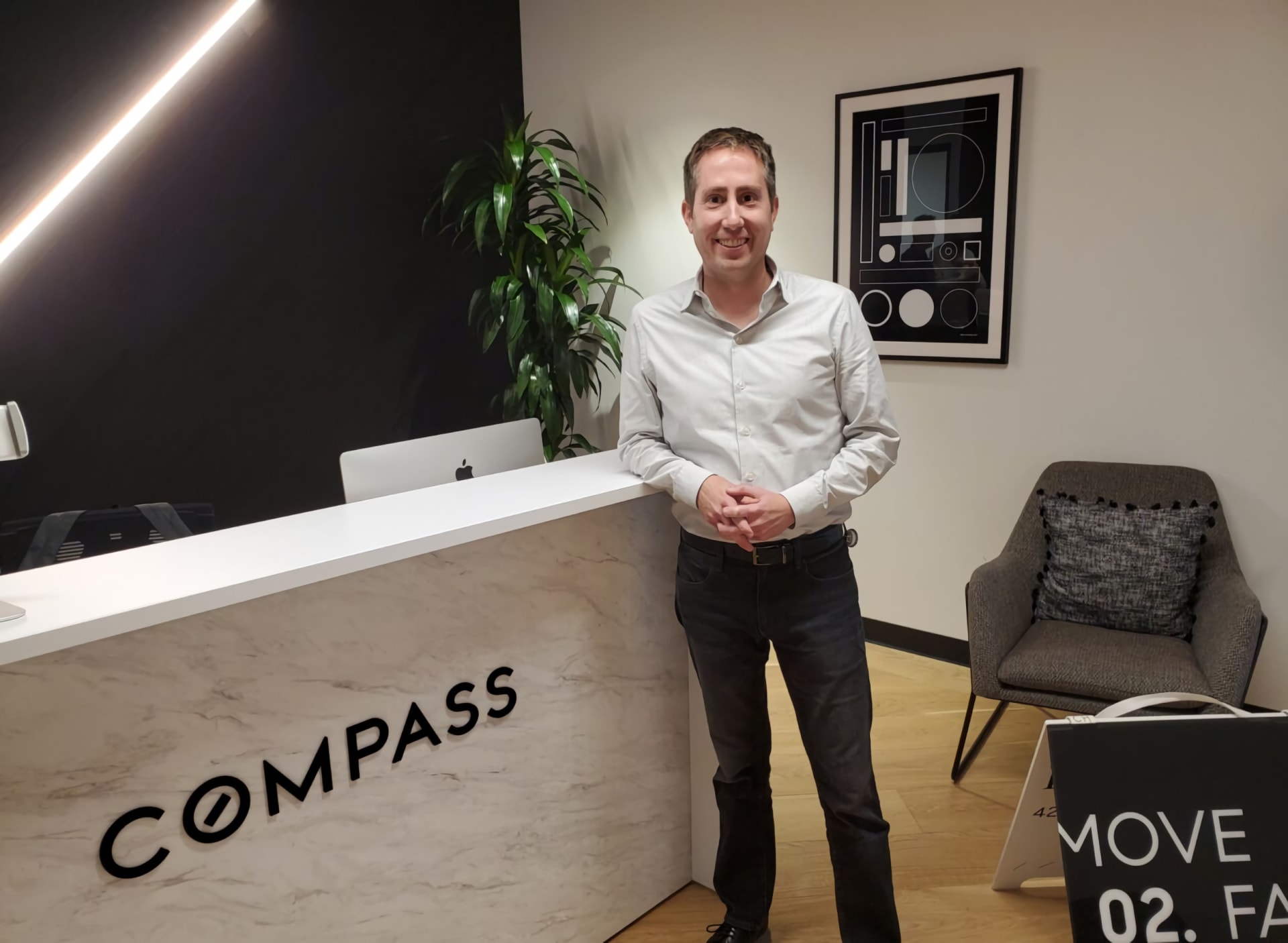 Compass regional president Paul Peterman in the Seattle office. (GeekWire Photo / Todd Bishop)