Living in Santa Monica has many perks, including easy access to the beach, good schools, and Los Angeles. Factor in stunning views and lasting real estate value, and it's no wonder this beach town is such a popular choice among luxury homeowners and investors.


For those interested in Santa Monica real estate, below is a guide to Santa Monica.
Getting familiar with Santa Monica
Santa Monica is a coastal city located in southwestern Los Angeles County, known for its iconic pier, expansive beachfront, and trendy downtown area. Santa Monica is divided into several neighborhoods, each with its own unique vibe. Santa Monica takes its name from Saint Monica of Hippo, the mother of St. Augustine. With over 91,000 residents, Santa Monica is one of the most populated cities in Los Angeles County.


Known as Santa Monica's downtown,
3rd Street Promenade
is a trendy area to shop and dine. This pedestrian-friendly district is home to various shops, restaurants, and bars. If you're looking for more upscale boutiques and restaurants, head to Montana Avenue or the Santa Monica Farmer's Market.
The sense of community in Santa Monica is strong, and there are plenty of activities to keep you busy. You'll never run out of places to explore, from the beach to the Promenade to the Santa Monica Mountains. There's also a thriving arts and culture scene, with galleries, theaters, and concert venues throughout the city. In terms of weather, Santa Monica enjoys mild temperatures year-round, and rain is rare. The average high in the summer is around 75 degrees, while the winter average is in the mid-60s.


These factors blend together to make Santa Monica one of the most popular beach towns in Southern California. It's a beach town and cosmopolitan city rolled into one. The cost of living in Santa Monica is high, but so is the return on investment for people who buy real estate in the city. And wherever you buy, you'll be able to easily walk to the beach.
Santa Monica neighborhoods
Sunset Park
Sunset Park
is a charming, family-friendly neighborhood located in the northwest part of Santa Monica. It's known for its Spanish-style homes, quiet streets, and lush parks. This neighborhood is perfect for those who want easy access to the beach since it's just a few blocks away. Sunset Park is also home to great schools, including Roosevelt Elementary School and Lincoln Middle School. With its proximity to the ocean and the downtown area, Sunset Park is one of the most desirable neighborhoods in Santa Monica.

Ocean Park
For a more eclectic neighborhood, stylistically speaking,
Ocean Park
might pique your interest. The neighborhood is located in south Santa Monica and is known for its unique homes—from beach bungalows to modern apartments. Ocean Park is also home to great restaurants and shops, making it a popular destination for locals and visitors alike. Undoubtedly, one of the best things about Ocean Park is its proximity to the beach. You can easily walk or bike to the sand and surf from most parts of the neighborhood. Living in Ocean Park, you're also well-served by public transportation, making it easy to get around.

North of Montana
Another favored Santa Monica neighborhood is
North of Montana
. This neighborhood is home to some of the most expensive real estate in Santa Monica. North of Montana, houses are primarily large mansions, and the streets are lined with palm trees and luxury cars. North of Montana is also home to some of the best restaurants and shopping in Santa Monica. If you're looking for a luxurious and convenient place to live, North of Montana is a great option. The neighborhood is close to the beach and downtown, and it's home to some of the best schools in Santa Monica.

Santa Monica Canyon
Santa Monica Canyon is a beautiful and secluded natural area in the Santa Monica Mountains. It's known for its rustic homes, winding roads, and lush vegetation. Because of their lots and location, Santa Monica Canyon homes are some of the most expensive in the city, and the views are to die for. Living in Santa Monica Canyon means you're close to nature, but you're also just a few minutes away from the beach and the downtown area. The canyon overlooks the Pacific Ocean so that you can enjoy stunning sunsets and ocean views from your home.
Staying busy in Santa Monica
Shopping
If you love to shop, Santa Monica is the place for you. From high-end designer stores to trendy boutiques, you'll find everything you're looking for in Santa Monica. Many of these stores are within walking distance of each other, so you can easily spend an entire day shopping.
Santa Monica Place
is the ideal starting point for your shopping spree. This outdoor mall features upscale stores like Tiffany & Co, as well as popular chains like Apple and H&M. If you're looking for something more unique, head to
Montana Avenue
. This charming street is home to independent boutiques and one-of-a-kind shops.

Dining
Santa Monica is a foodie paradise, and you'll find something for everyone's taste buds. From casual eateries to upscale restaurants, the city has something to satisfy every appetite. The pier is a popular spot and home to various restaurants, including seafood spots like
Bubba Gump Shrimp Co
. and casual eateries like
The Counter
. For a more luxurious experience, try French-New American restaurant
Mélisse
. This award-winning restaurant is located in a historic building on Wilshire Boulevard and offers an extensive wine list. And don't forget dessert. The Santa Monica Farmer's Market is the perfect place to find sweet treats like ice cream, cookies, and cake.

Relaxation
After all that shopping and eating, you may need a day to relax. And Santa Monica is the perfect place for that, too. There are plenty of places to get a massage or spa treatment, like
One Spa
. If you're looking for a more active way to relax, take a walk on the beach or go for a swim. And owning a beach house will facilitate your access to all the best that this city has to offer.
Finding your Santa Monica beach house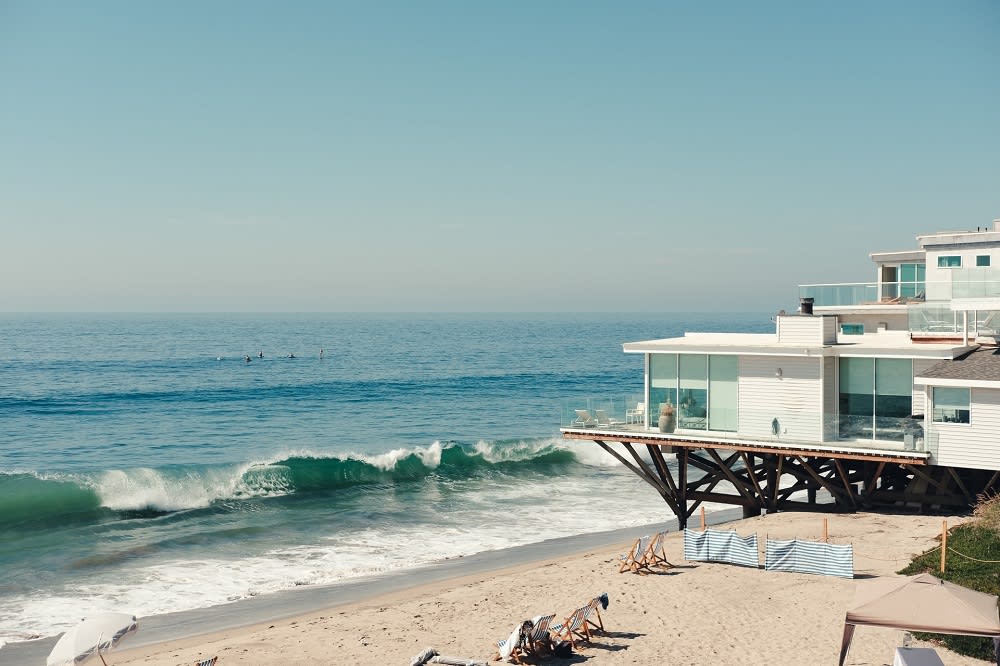 Decide what you need versus what you want
Before you start looking at houses, take some time to think about what you need and want in a Santa Monica beachfront home. Consider if you need a spacious guest bedroom, views of the ocean, or a home office. Once you know what's important to you, finding the right beach house will be much easier. Whether you want large spaces for hosting or a secluded home for more privacy, an experienced local realtor will be able to help you narrow down your search and make a strong offer.
Set a budget
Beach houses can be expensive—especially near Santa Monica. Thus, it's best to set a budget and stick to it when shopping for Santa Monica homes for sale. Talk with your real estate agent about what you can afford and start looking at houses within that price range.
Plan, visit, and evaluate
When you've found a few houses that interest you, it's time to plan a visit and evaluate your options. Consider all aspects of the homes you tour, be sure to inspect them carefully. Everything from ceiling height to yard size should be evaluated when selecting your dream home in Santa Monica.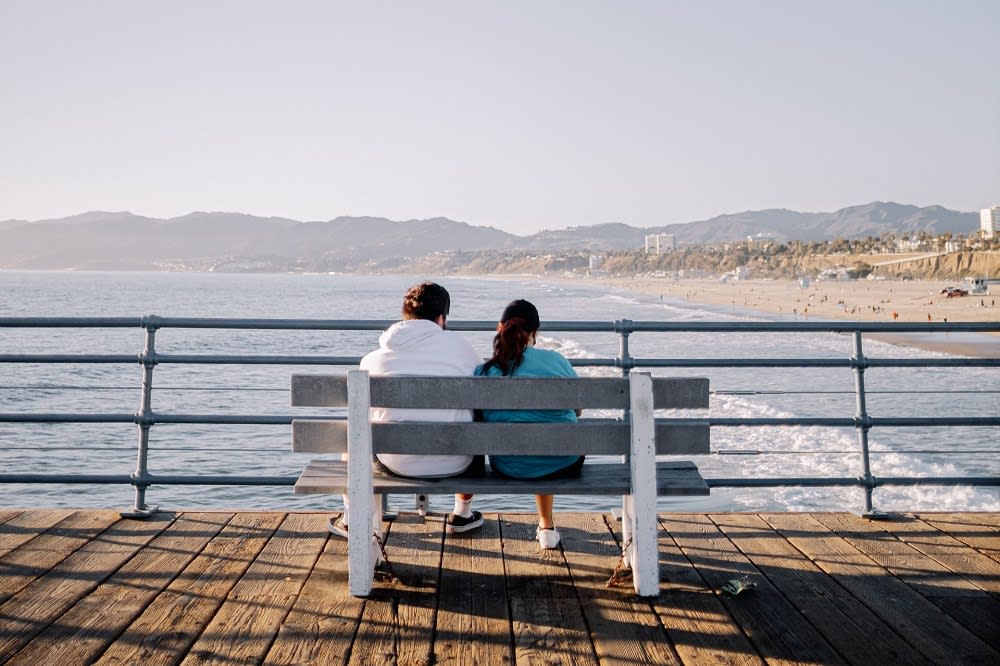 Searching for Santa Monica homes for sale?
Owning a beach house in Santa Monica is a dream come true for many people. With its miles of sandy beaches, world-class shopping and dining, and relaxed atmosphere, it's easy to see why.


Selecting the right real estate agent is essential when looking for beachfront real estate.
Santa Monica realtor Megan Whalen
is an expert in Santa Monica luxury real estate, as well as negotiation and customer service for her clients. She has years of experience helping buyers and sellers in Santa Monica and knows the community's real estate professionals and market extremely well.
Whether you're looking for a place to raise a family or retire by the sea,
contact Megan today
.